Marriage is a heavenly relationship that unites two souls with an enduring link, not just two families or persons. Life simply takes a new turn toward love, pleasure, and romance after the knot is tied.
With such a fortunate relationship, why not extend the romance and tenderness with a relaxing honeymoon? But then, there's just one thought on your mind: where to go?
So stop stressing about organizing a romantic honeymoon getaway! Here is a list of the top 10 honeymoon spots in India; choose the one that appeals to you the most, and let love take care of the rest.
Rishikesh – love and adventure on the rocks:
There are no other places in India that can compare to the allure and attractiveness of Rishikesh if living life on the edge thrills both you and your significant other. This city will make your honeymoon an unforgettable experience for you both because it is home to some of the most challenging treks, terrifying rapids, adventurous camping, and exhilarating activities.
Kovalam – where Love gets mixed with relaxation:
Kovalam is a charming seaside town near Thiruvananthapuram, Kerala. This area is provided with the ideal setting for a honeymoon destination and is located close to the Arabian Sea. The resort is perfect for newlyweds because of the delectable seafood, ayurvedic massages, and shallow waters.
Traditional Ayurvedic massages are well-known in Kovalam. Couples on their honeymoon who want to unwind and feel stress-free can get these massages. The Ayurveda centers here offer both of you a royal pampering experience that will help you to reenergize and revitalize.
Your stay at Kovalam will be spectacular and incredibly luxurious thanks to the many specialised hotels that provide you with sea view accommodations and top-notch services. Kovalam's shallow beaches invite you to go for a romantic swim. This royal journey is magnificently finished up with a houseboat sail!
Alleppey – at times, silence talks more volume of Love:
One of India's most romantic backwater honeymoon spots is Alleppey. Enjoy your honeymoon amidst the beauty of nature while staying on a houseboat with gleaming wood floors and opulent facilities.
Enjoy the small pleasures of life when they are surrounded by God's hypnotic creations and the melodies of the natural world. The romance in your life will be enhanced by the beautiful daybreak, the birds chirping, the trees rustling, and the tranquilly of the waters.
It's not always necessary to express love and romance through words! Plan a romantic getaway for your honeymoon to Alleppey's serene backwaters and let stillness speak for you!
Darjeeling – make your yesterday jealous with a Love-filled today: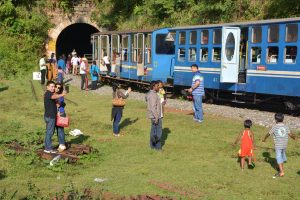 Make a commitment to one another that will strengthen your love for one another even more than it already is as you watch the sun rise over the horizon from the Tiger Hills. Stunning vistas of the Himalayas, Mt. Everest, and the captivating Kanchenjunga Peak will caress and pamper the honeymoon journey.
Srinagar – truly the best honeymoon destination in India:
Srinagar is a popular honeymoon location because of the houseboats, shikharas, and mesmerising mughal gardens on those sparkling lakes. With good reason, Srinagar is dubbed a paradise on earth by the shimmering, snow-capped peaks in the winter and the vibrant, flower-filled summers.
Try one of the many adventure sports available in Srinagar, including as skiing, hiking, white-water rafting, paragliding, camping, and kayaking, to make your honeymoon a special one. You will be blessed with the best start to your married life because to Srinagar's wonderful weather, the romance in the air, and its faultless exquisiteness.
So, enjoy a shikara ride on the gorgeous Dal Lake, explore the many vibrant gardens, and make the most of your honeymoon! To truly understand the experience in Srinagar, though, you must feel it.
Ooty – nature is the best host to start a new life: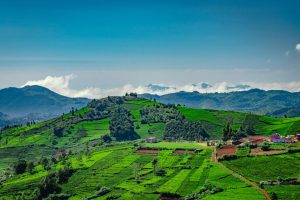 Ooty is unquestionably one of the top honeymoon places in the nation, encircled by the alluring charm of the Nilgiri Hills and graced with a pleasant mountainous environment and breathtaking splendour. A charming and captivating honeymoon in Ooty revolves around holding hands in the middle of nature.
Nainital – love, bliss and the pristine nature:
One of the top honeymoon destinations in India is Nainital, which is located at the foot of the Kumaon Himalayas. This picturesque hill town is an especially romantic destination to begin a new love journey because it has attractions like the Nainital Lake, Naini Peak, Tiffin Top, and others.
Ranikhet – win over her heart with all your love and emotions:
Relive the legends of how Raja Sudhardev finally won the heart of the beautiful Rani Padmini by falling in love with her! Give your better half all the reasons to fall in love with you by making her feel like the queen of your life.
Manali – fall in Love with the snows: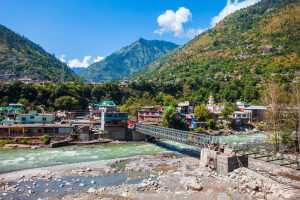 The Indian state of Himachal Pradesh's northernmost hill station is called Manali. Manali provides its guests an enticing view from its location close to the River Beas. Plan your honeymoon in Manali and start your new life's journey surrounded by these hypnotic masterpieces.
Manali, also known as the mistress of Himachal, is one of the most popular tourist destinations in India because of its scenic beauty and action-packed activities. Take your spouse on activities like skiing, hiking, paragliding, rafting down rapids, camping under the stars in Manali, and other adventure sports to make your honeymoon more exciting. Discover how your companion responds to excitement by causing them to experience a rush.
Other notable Manali attractions include Buddhist monasteries, Hindu temples, and beautiful waterfalls. Tryst with the snow-capped peaks, romance the unspoiled beauty of nature, and fall in love with each other amidst the alluring greenery are just a few of the things you can do in Manali.
Leh & Ladakh – a reason to get closer to your partner:
Your honeymoon journey is certain to be one of the most memorable periods of your life when love is combined with the appeal of adventure! Additionally, Leh-Ladakh will bring you closer with all of its unique offerings if the two of you have an adventurous spirit.